Hi guys,
I am back and am sure the Deccan chargers followers are gonna enjoy this post of mine, with Chargers and Royal Challengers both entering into the semi finals I finally started watching the whole match instead of checking the scores in between the overs; and boy am I glad I did.
With the first semi final placed between Deccan Chargers (my fav team) and DareDevils (the team I hate the most), I just wanted the chargers to charge on their batteries and shoo away the Darpok(coward)Devils.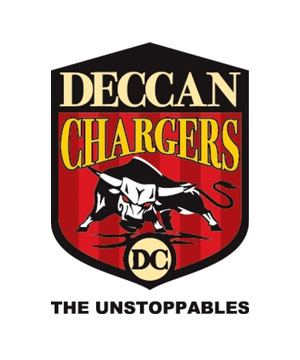 &nbsp&nbsp&nbsp&nbsp&nbsp&nbsp&nbsp&nbsp&nbsp&nbsp&nbsp&nbsp&nbsp&nbsp v/s
The first half of the match wasn't quite as I had imagined it to be (but still the 2 wickets at the end of first over was enough to bring a cheer on my face) and the chargers got a target of 154 to chase.
With Adam Gilchrist and Gibbs on the field, I was looking forward to some action and I wasn't disappointed thanks to Gilchrist who slammed 21 runs in the 1st over with 5 boundaries, and that was just the beginning. He banged every bowler (NO PUN INTENDED :D) and every ball for a boundary scoring a 50 in just 17 balls (and also scoring respect in many people's hearts).
Adam Gilchrist - The juggernaut
I was extremely elated at the sight of consecutive boundaries and specially so to see the expressions at all the Darpok Devils team member's faces, they all had 12 struck on them.
Gilchrist got out at 85, leaving an easy target for the rest of the team members. Symonds jumped in and whacked another 24 runs before getting caught.
Finally the winning single was taken by Rohit Sharma, who certainly seemed different from his explosive type.
Today's match was one which certainly none of the chargers fan should have missed, watching Gilchrist thrashing every bowler for a boundary was a treat, even the darpok devil's captain wasn't spared, not to mention the bowling figures of Nannes :D.
Now I am looking forward to watching the finals, not to mention how happy I am to watch the darpok devils getting kicked out of the finals and just can't wait to put the lids on a certain someone's mouth who THINKS he is the biggest fan of Darpok devils.
Lazy Coder signing off for now.....
PS: Expect another post if Chargers win IPL 2